Discussion Starter
•
#1
•
ZERO 102: TOOLS OF THE TRADE
INTRO
:
this guide is intended to those who are new to automotive repair. if you have not read my first article,
http://www.hyundai-forums.com/174-do-yourself/190434-zero-101-auto-repair-safety.html
, i recommend you read that before this one.
i'm going to assume you have the safety down now. the next step for a new DIY mechanic is to figure out what tools you need for your home shop. simply put, the more tools you have the more jobs you will be able to tackle. so the real question is 'how far do you want to go?'
before buying any of the more specialized tools (such as a bearing puller, gear puller, etc.) you may want to check out your local parts stores. i can't speak for what is available in the US, but i can say that here in Canada there are two stores that will 'rent' you some tools for free. you pay for full cost of the tool and get a full refund when you return it. i don't want this article to turn into an advertisement, so just PM me if you need to know what stores those are. either way, not buying a tool is a pretty obvious savings! especially if we're talking about a tool that is rarely used.
this list is also going to include a short list of chemicals that are useful in repairs.
A WORD ON BRANDS:
some guys (and gals i'm sure) pride themselves on buying the best of the best for their tools. that is entirely their choice and while there's really nothing wrong with it, its important to keep in mind that buying the top tier tools is
completely unnecessary
.
it's not to say that i would buy the cheapest tools i can find, rather i try to consider what level of quality do i require for my purposes? ask yourself how often is this item going to be used. i will say that NONE of my tools are top end brands, but i have had no problems from my tools even with heavy use. some i will buy a better brand due to heavier use, just never the top end is all.
BASIC TOOL SET:


the basic tool set is what you need to get simple jobs done such as spark plugs or an oil change. start small, work your way up. any special tools are noted here.
keep in mind that all cars use metric fasteners now. its not to say that imperial isn't good to have, just don't expect to use it on your car.
socket set. this is your single most useful tool. it's the first one you will buy and you will use this the most. i recommend getting a good one, look for a lifetime warranty here. 3/8" drive is the standard, that's where you want to start. look at what yours comes with too. my set came with a set of 3/8" drive metric and imperial as well as a 1/4" set of both and a screwdriver (spinner its called) to use them on. a nice addition was a 1/4" ratchet, you'd be surprised how often you use that one to get into tight spaces.
make sure your set comes with spark plug sockets and extensions!
wrenches are pretty straight forward. there will be some areas you can't get at with a socket. get a good metric set. also, consider stubby wrenches and ratcheting box end wrenches as shown below: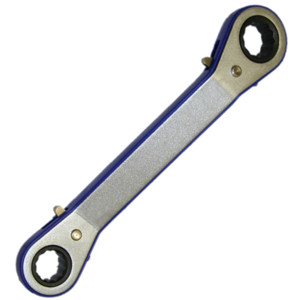 so what to do when you get a stuck nut? there's multiple approaches. the first on my list is to tap the end of the socket wrench with betsy, the big bad club hammer
this simple tool will get you out of many binds, but it's also easy to cause some damage. use it with care. also get your hands on a rubber mallet so that you still have something to use on the more delicate items.
keep yourself a simple set of screwdrivers, pliers of multiple types, and other simple tools. prybars are essential!
also recommended is a good trolley jack, jack stands, wheel chocks and possibly wheel ramps.
please see my first article zero 101: auto repair safety
. these items are well explained there.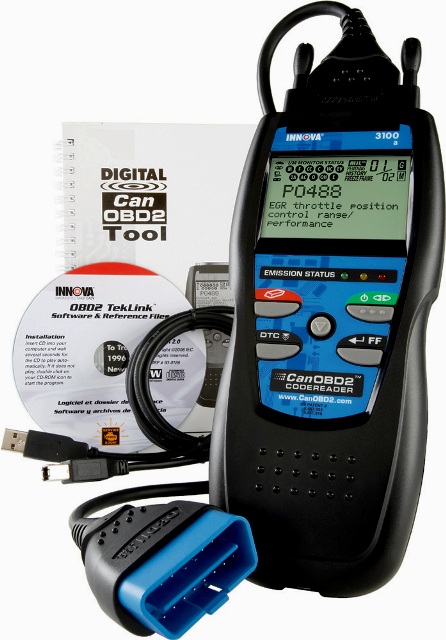 Report this image
a code scanner is an essential diagnostic tool with today's modern cars. without it, you're pretty much sunk when that check engine light comes on. they range from as cheap as $30 right up to several hundred. your choice what you're after. the one above was my choice, it was on sale and a reasonable middle of the road code scanner. it gives me freeze frame data as well as a brief description of the problem on screen. wouldn't worry about the freeze frame data....you'll probably never use it. be sure to check compatibility for your vehicle. most newer cars use the CAN protocol your code reader must be compatible. i'll need a new one in the future for that very reason.
special tools and chemicals:


let's consider oil change and spark plug change your first stop. this does not tell you how to do those jobs, rather what you will need.
for plugs:
there are many kinds out there, this is just one. needed to measure the gap of your plugs. i recommend this for copper plugs ONLY! it's possible to damage the fine tip of iridiums or platinums using this.
anti-seize lubricant. this stuff is genius. you'll use this everywhere if you have half a brain.
this stuff will prevent seized bolts!
that means you won't be breaking them off and swearing and it. to be used on the plug threads into the engine head.....and just about every other bolt, screw or nut you touch! there are some exceptions, but not many. the repair manuals will specify something different if needed such as loctite or even plain grease.
dielectric grease is a conductive grease used on the wire tip end of plugs. this will prevent the wires from seizing to the plug tip and you tearing them off when they do.
for oil changes:
oil drain pan. this is something you will use often far more than just oil changes (brake fluid, transmission fluid, etc.). get a different pan for coolant
for oil i like to use these ones that capture the oil inside so i can take it off to my recycling center easier. the choice is yours of course.
oil filter wrench. there are many different types out there, this is just my preference. i find it easier to use and far more robust. i have broken other ones. this one is a bit more expensive, but lasts far longer. again, your choice!
i won't put up a pic, but a funnel is a good optional item.