Hi everyone,
So I noticed that some people just want to use the usb port in the usb/aux port just to charge their phones, but it just won't work...
The dashboard would say something like "reading usb" and the usb power would cycle on and off rapidly (Like this guy -
https://www.youtube.com/watch?v=v3RWBkmix4w
).
Well, after doing a lot of research... I finally figured out a way to tap into the power of the USB port without it turning on and off! You don't need to waste 25 or 30 dollars on getting that dumb ipod cable (
CABLE Assembly-IPOD | Genuine Hyundai | 08620-2L000
)
You don't need this:
You can use a standard USB cable! NOTE THOUGH, you won't be able to control your phone or usb device from the radio or anything like that - this is ONLY power. (you'll still need that dumb cable if you want to actually control your phone through steering wheel controls/etc.)
Here's how!
Cut a small stripe of plastic of hard paper. Bend it as shown in the picture...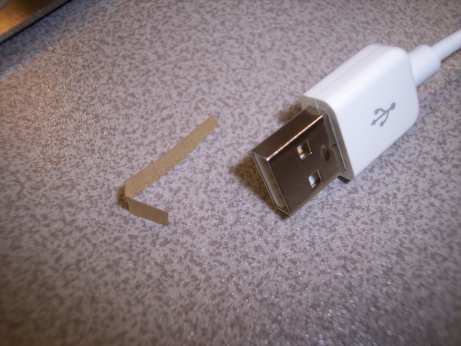 Then take the paper and cover the 2 middle pins. These pins are used for data while the 1st and 4th pins are used for power. You only want the power.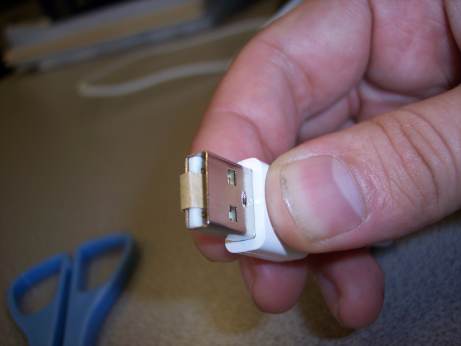 (reference -
http://javier.aldazabal.net/ipod_linux/index.htm
)
You may need to tape the paper to the usb port or it will fall out when you plug it in. After that, plug it in and see if you get power! If it worked, you should see a steady charge light and it should not keep trying to connect and disconnect.
I wish I discovered this earlier - it would have saved me 30 bucks! Hope someone else finds this useful!