Discussion Starter
•
#1
•
I was planning on changing my 2006's upper control arms due to the damned squeaking noise they have been making since about 65K miles (now at about 100K) because I can't handle the wife complaining about it any more. Frankly, I don't like it either. I was going to use the nice write up I found on this forum to take care of the issue, with the new Beck Arnley arms ready to go.
So I took the tire off and I see this mess of a rubber tear, some stuff came off in my hand. I'm figuring that this is not a deal killer since the only time it would come into play would be when the spring compresses fully. Am I right or should I replace the part? Do they even sell that rubber gasket by itself? BTW, I was the one that replaced the front struts at about 65K mile on the advice of the Hyundai dealership mechanic - to stop the squeaking noise....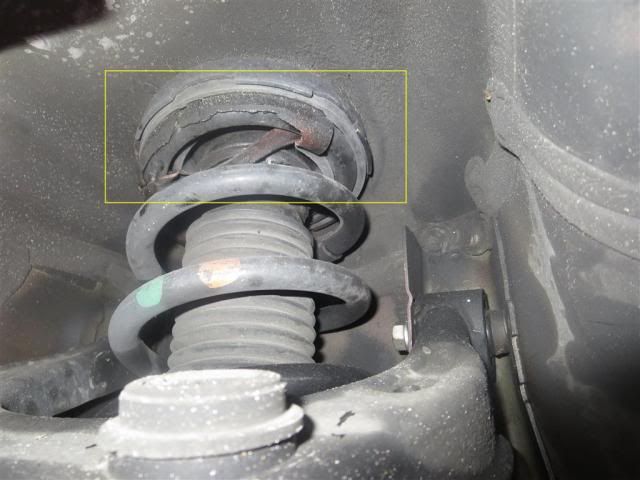 I did take a picture of the left bushing on the upper control arm - drivers side. That tear confirms it needs to be replaced.
Should I replace the upper coil rubber covering while I'm replacing the UCA, or is it a non-issue?
Many thanks in advance for your advice.
Islander