Discussion Starter
·
#1
·
The Australian model has a rear reflector with an integrated fog light. There is no fog where I live, so I decided to replace the reflector with an LED retrofit model from Korea.
The two reflectors - LED on top, fog light on bottom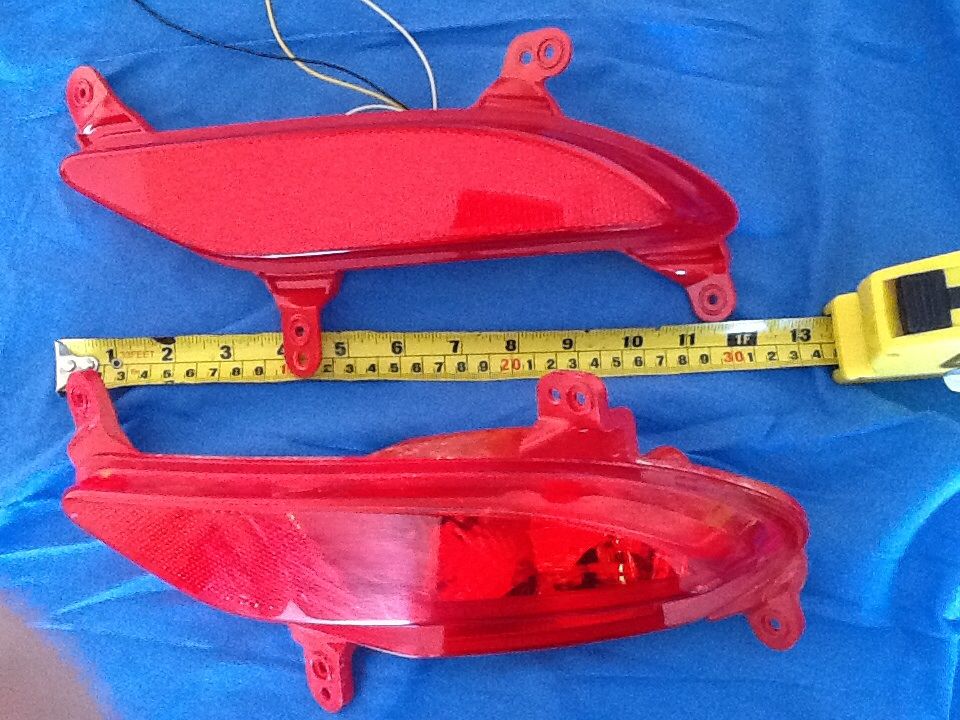 The replacement LED reflector is a perfect fit in the Australian bumper. The original fog light model is deeper to accommodate a globe, but otherwise the units are the same and the attachment points are a match.
It was not necessary to completely remove the bumper to do the installation. I slid out the tail lights and undid the 3 bolts on one side of the sub-frame then removed the side bumper fixings. This gave plenty of room to pull the bumper back and reach the work area. I then repeated this on the other side. Installing the lights was a simple matter of unscrewing one light and screwing in the other after the wiring connections were made. Wiring connections were made by splicing into the appropriate wires leading to the main tail lights. I connected the original fog light wire to the brake circuit on the new LED reflectors, so if there ever is a need for a fog light it will still be there.
Here is the new light in normal lighting mode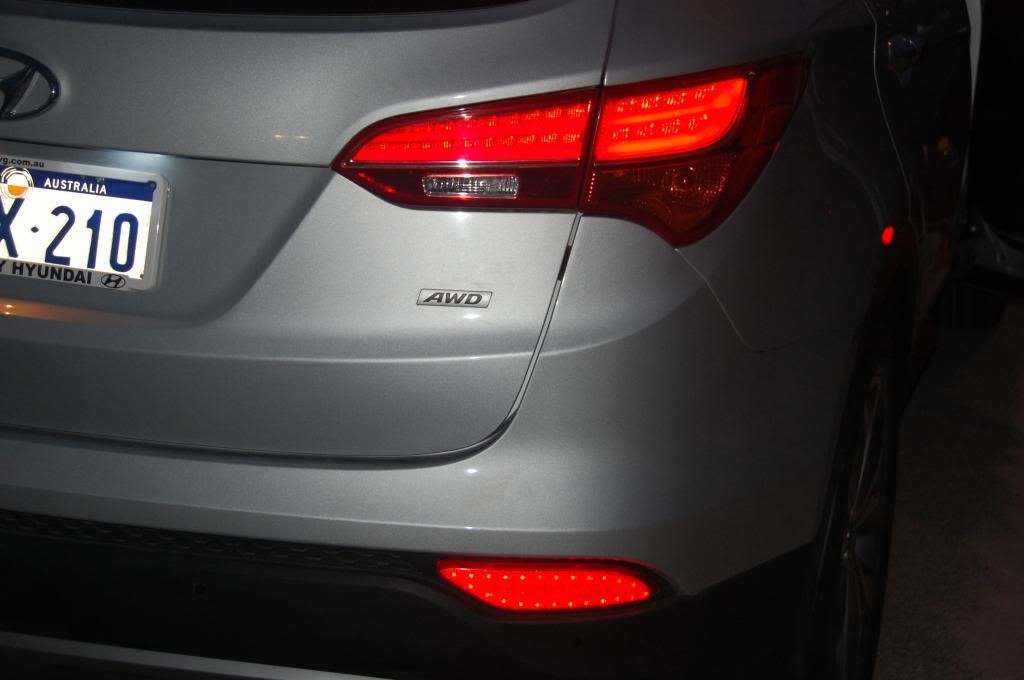 and this is the braking mode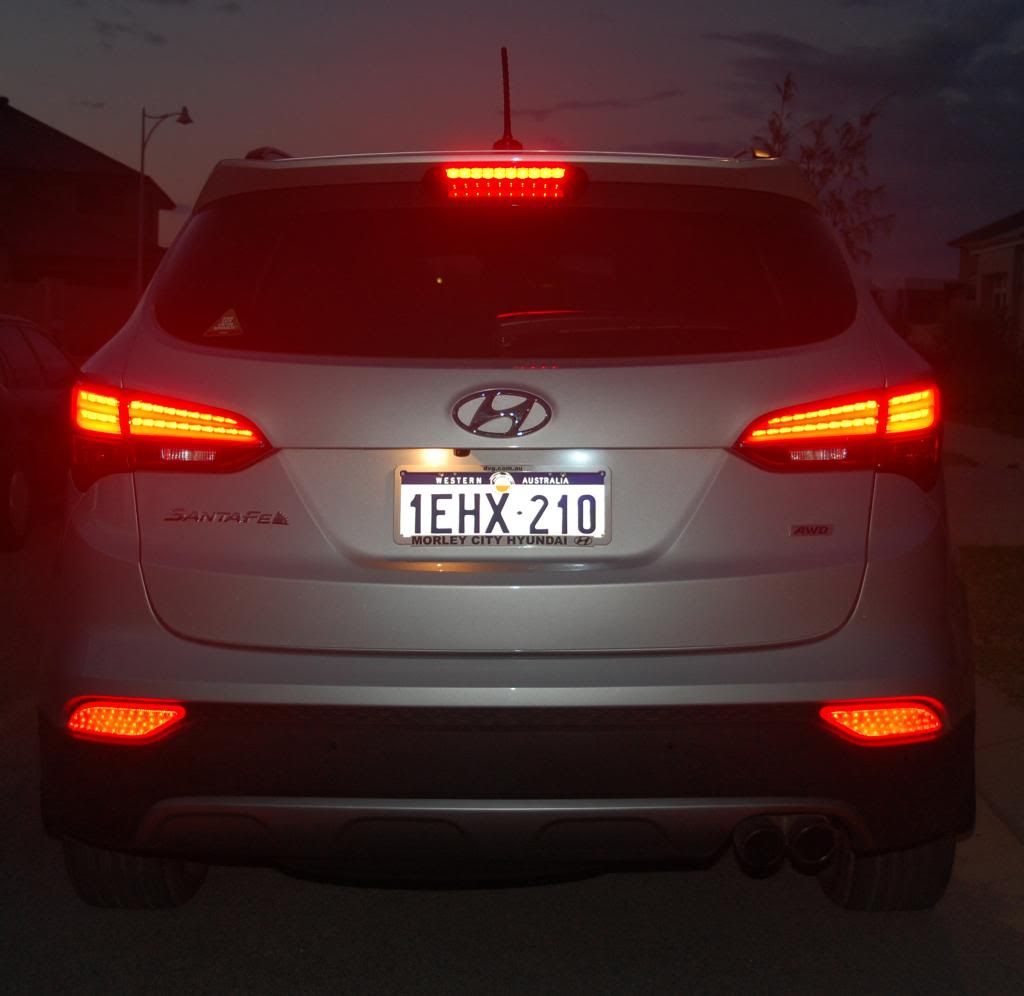 The lenses were new Mobis, which had been opened and retrofitted with LED boards. Kits are available online to do this retrofit yourself, but it was not much extra to get the light already installed and sealed.