QUOTE (livinlarge @ May 14 2010, 10:43 PM)
index.php?act=findpost&pid=322983
I don't want to involve my insurance because I filed a claim in October and my rates went up 40%.
ouch!!! Remove the front wheels and start comparing with a tape measurer. You can check the subframe/engine craddle by doing a diagonal check.
Check from the middle of the big mounting bolts (red and blue lines, the green arrow point the front of the car)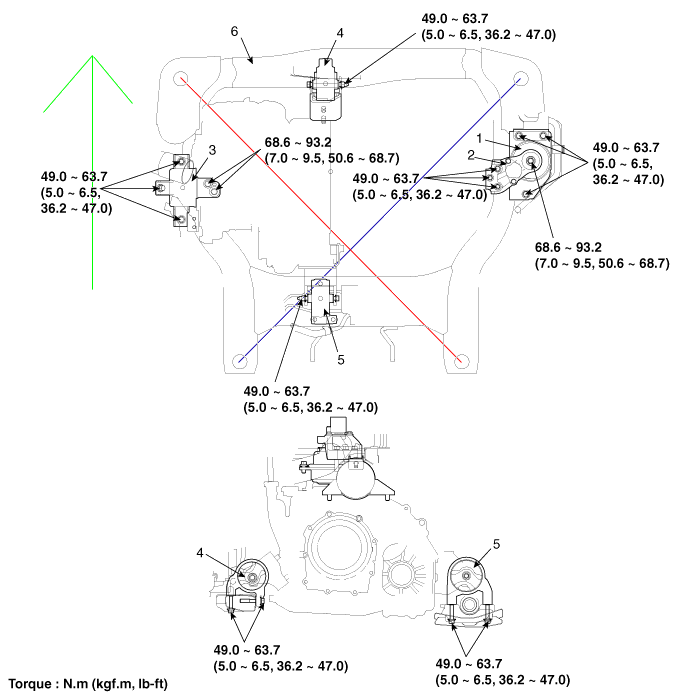 You can also check the control arm mounting points on the subframe.
It's important that you take measurements as precise as possible. You could also take a triangular measurement of both control arms to see if it's bent.