Discussion Starter
•
#1
•
Or not, no biggie.
Just picked up my second five speed, stripped model Accent. My first was a '98 I bought off my sister. Mods included a decent sound system and a replacement transmission. Oh, and snow tires.
Ended up selling it back to my sister and I missed it quite a bit so I went shopping the other day and picked up this: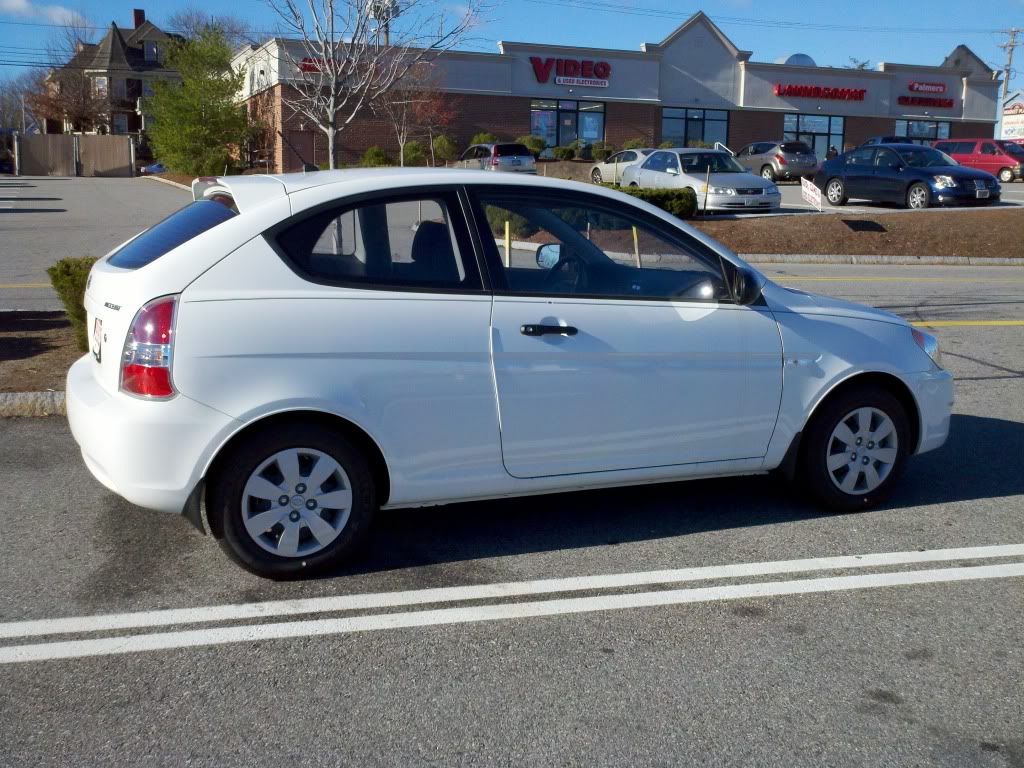 Some things I'm looking to do right away are installing a head unit - I'd rather do this myself, leaving the upper 'pocket' installed in the car with the head unit located below it. If anybody has any tips regarding where to get the kit I need I'd really appreciate it. I'll probably just order something from Crutchfield, I guess. I'm no stereo whiz.
Also interested in a short throw shifter, this thing feels weird.
Well, nice you meet everybody, hopefully I can get some help/help some people on here. Cheers!