Thank you very much, breakers28 for your very detailed explanations.
I found another solution by purchasing this module: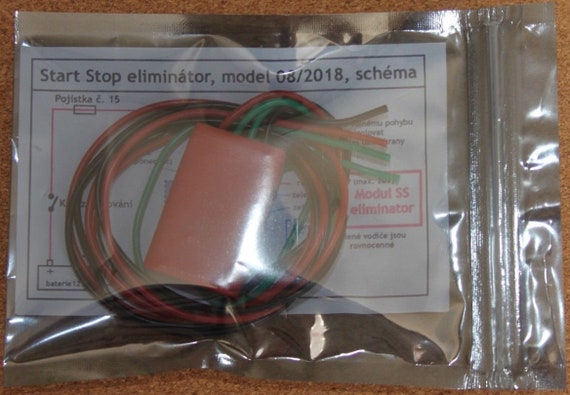 We guarantee correct function of our device and full satisfaction! Free shipping worldwide! - module for easy installation. - no setup needed. - after you turn on the ignition, it automaticaly turns off the START STOP system. - if you press START STOP button, it reactivates once again, etc. -

www.etsy.com
This very small electronic module works great. After turning on the ignition (supplying 12 volts to the red and black wires), in about 17- 20 seconds, the green wires close together for about 2 seconds and this turns off the IS&G system. In case your cars have a resistor in series with the contacts of the pushbutton IS&G system control (Santa Fe 2019 has a 200 ohm resistor), such a resistor should be connected in series with any green wire. The operation of the module is visible with two LEDs. The first one lights up when the voltage of 12 volts is present, the second one lights up for 2 seconds after 20 seconds, at the same time as the green wires are closed. I contacted with Petr and he answered all my questions very quickly. Delivery from the Czech Republic to the US was reasonably fast.