Sorry for the long wait but here it is, my fog light indicator DIY
Tools needed
1 - standard screw driver
1 - long #2 screw driver
1 - wire cutter/stripper
wire
special wire connector (see pic below)
electrical tape
1-Start by lowering the steering wheel as low as it goes.
2-Push up on the top of the instrument cluster cover and insert a standard screw driver between the cover and the dash below the "trip" button.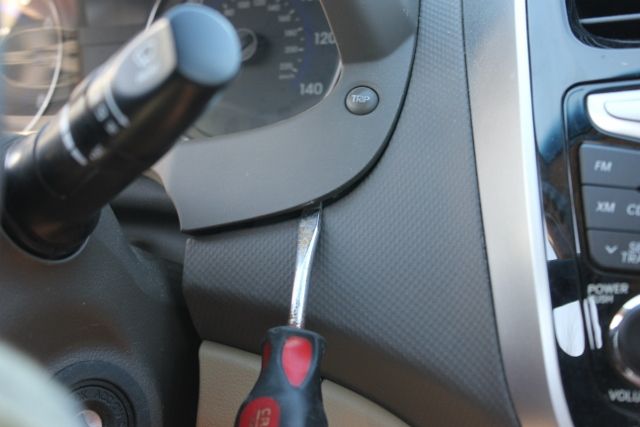 3-Gently pry with the screw driver and pull on the cover straight toward yourself.
4-Once the cover is loose use the standard screw driver to pop the plug off of the "trip" button.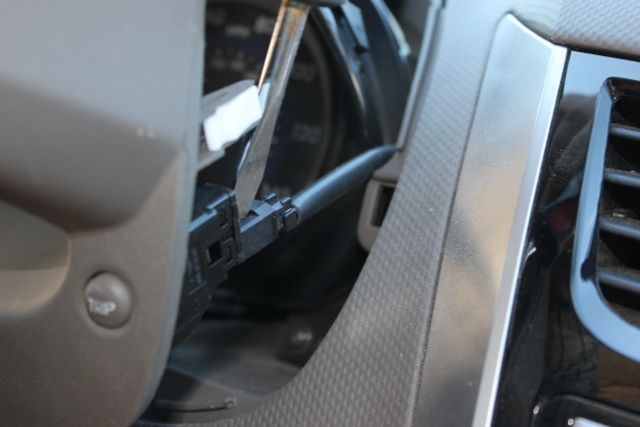 5-Now that the button is disconnected gently pull the cover upward till the top steering wheel cover pops loose as they are attached to each other.
5-Remove the four philips screws holding the instrument cluster in place.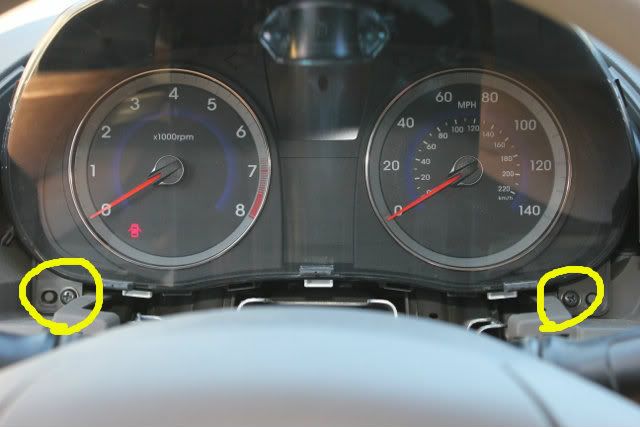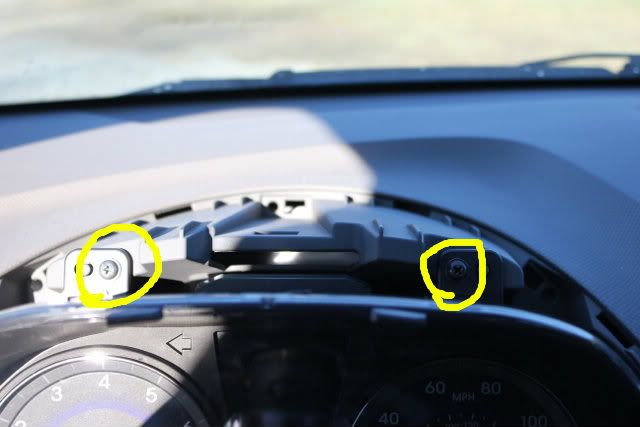 6-Carefully twist the instrument cluster up and around so that you can get at the plugs on the back right.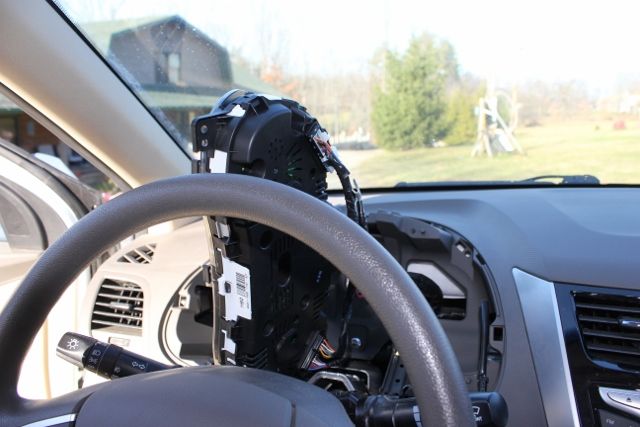 7-Using a female wire connector pictured below, insert the connector and attached wire into the third hole from the left on the bottom (the black wire in pic)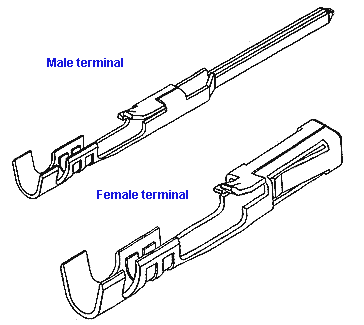 8-Connect the other end of the wire to your fog light switch using the splice of your choice so that it is hot when the fog lights are turned on.
9-Test it, and put everything back and your done.
Some proof
Fogs on
Fogs & headlights on
High beams on, fog switch still on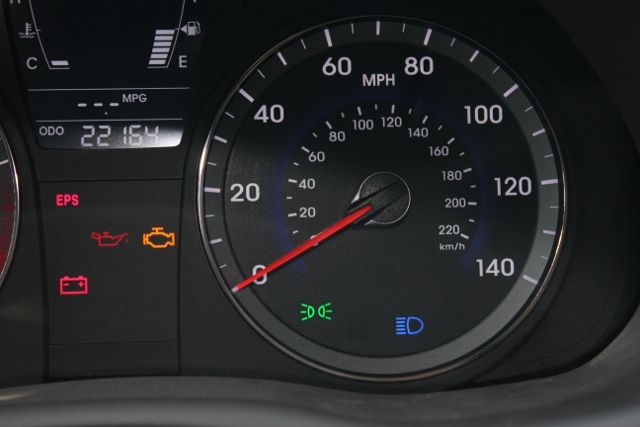 There you have it! Enjoy!