Discussion Starter
·
#1
·
This is on a Hyundai Accent 2000, automatic transmission.
While replacing the driver's side front axle, a piece of what looks like a transmission seal, broke. Here's a picture: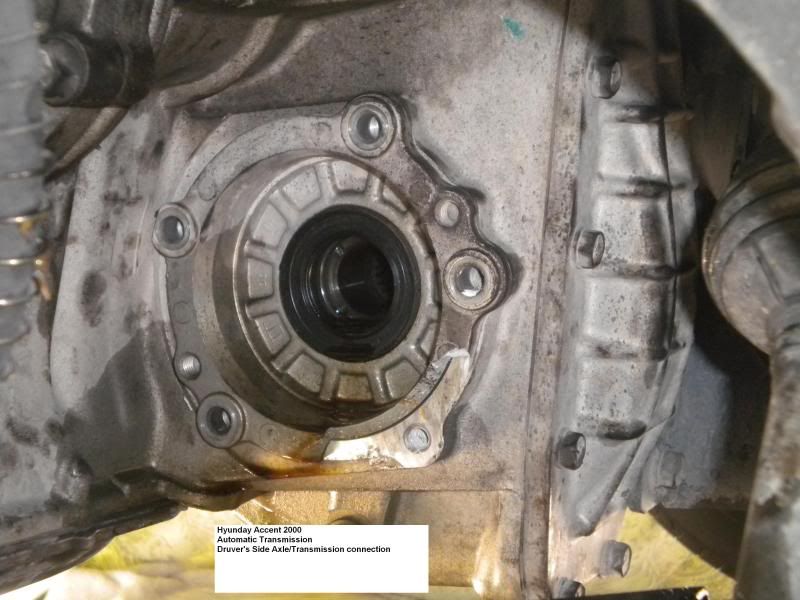 You can see the whole where the axle goes, and this conical thing that is attached to the transmission. It had 5 bolts (I already took them out). But I have no idea if I can just jank it it out and replace it.
I went to the dealership with the photo, they say the part is not sold separately. Is part of an overhauling kit, part number "4501025A01", description "SEAL KIT-ATA OVERHAUL".
Therefore, my 2 questions:
1) Any idea where to get the part, or the kit, cheap?
2) How can I replace this?
Thanks in advance...