Discussion Starter
·
#1
·
Had a pretty nasty paint chip on my monaco white 2013 Elantra GT. Happened this July while I was on a road trip, and I had just left it.
The chip had started to rust a little, so I had to deal with it now. Should have done it sooner, but live an learn.
To clean up the area, I ordered a $10 sanding pen from eBay. This is used to clean up the chip, remove the rust, wax, etc.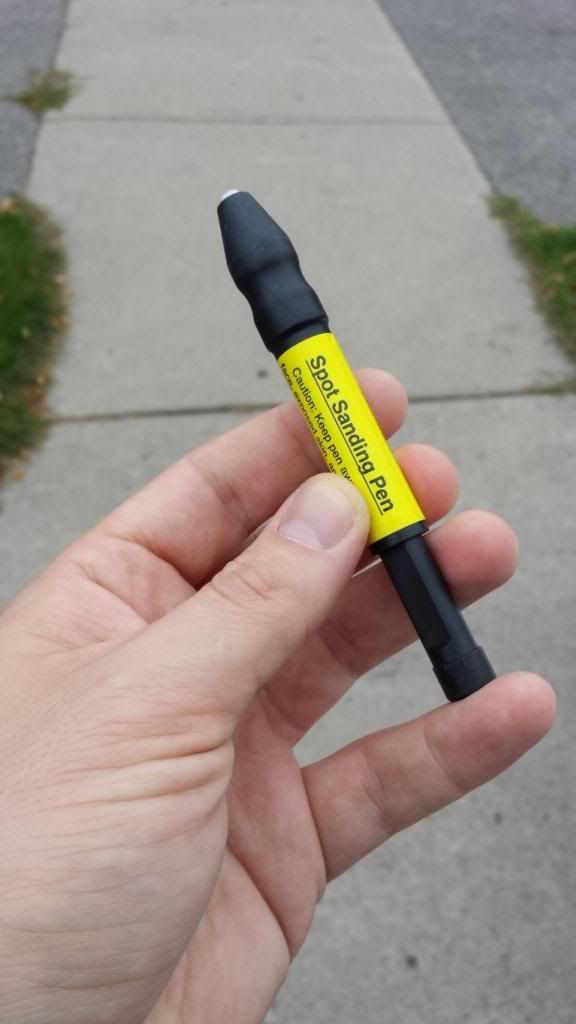 Here is what the chip looked like after I cleaned up up a little. You can see that there is possible bubbling under the paint. Hopefully not, but if so I will have to deal with it later on:
Here is a view of the chip from a few feet back, just to get an idea of the size:
Here is a pic of the kit I bought. The small bottle is the paint (colour code YAC for the monaco white GT), the 'pink' solution is the sealant which also helps remove excess paint applied, the white cloth is for applying the sealant, and the pink cloth is just a microfibre buffing towel. 3 small brushes are included. I paid just over $100 for two of these kits shipped to Canada (I got one for my Kia, just as a spare...kit can last for about a year so I'll keep it handy).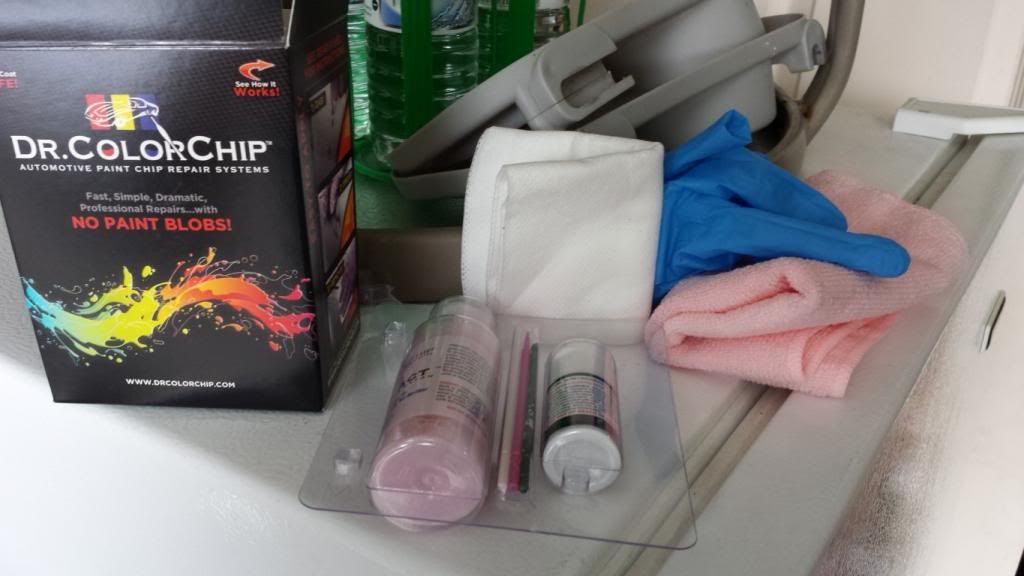 Here is a view after I put 4 coats on. Each coat took me about 5-10 mins to apply.
A bit of a close-up. The chip is centre-right: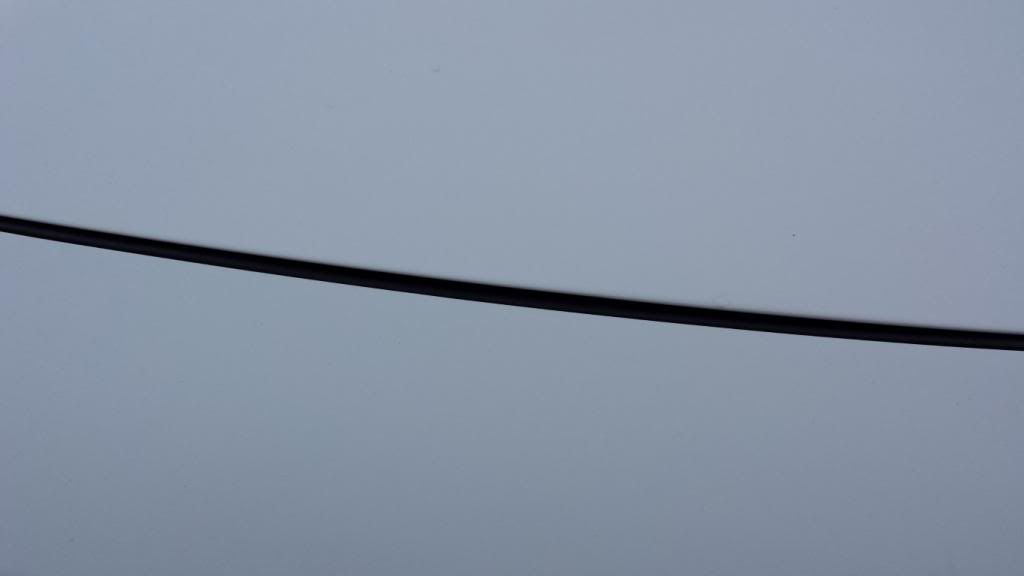 Another view...chip is centre: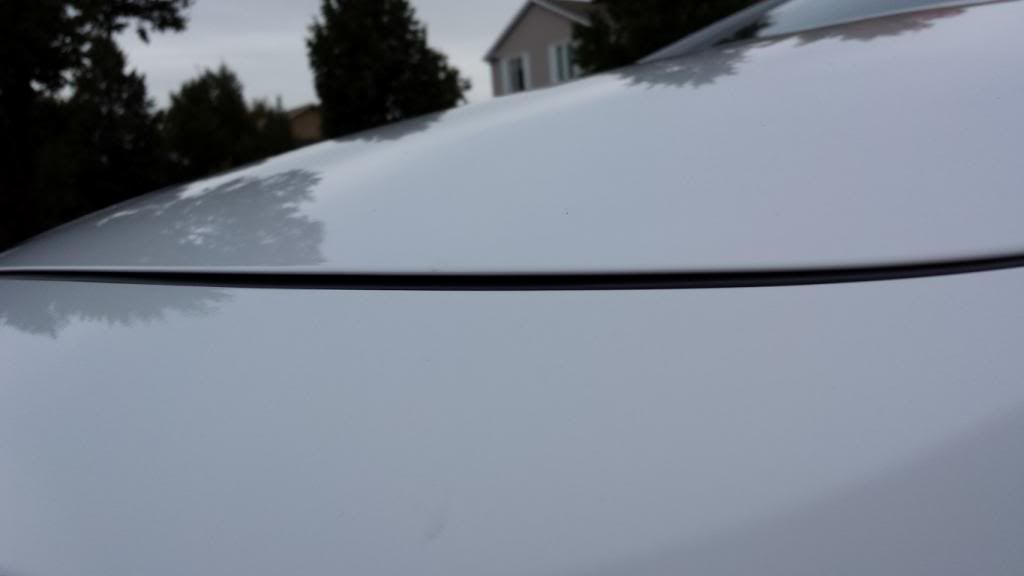 Another pic: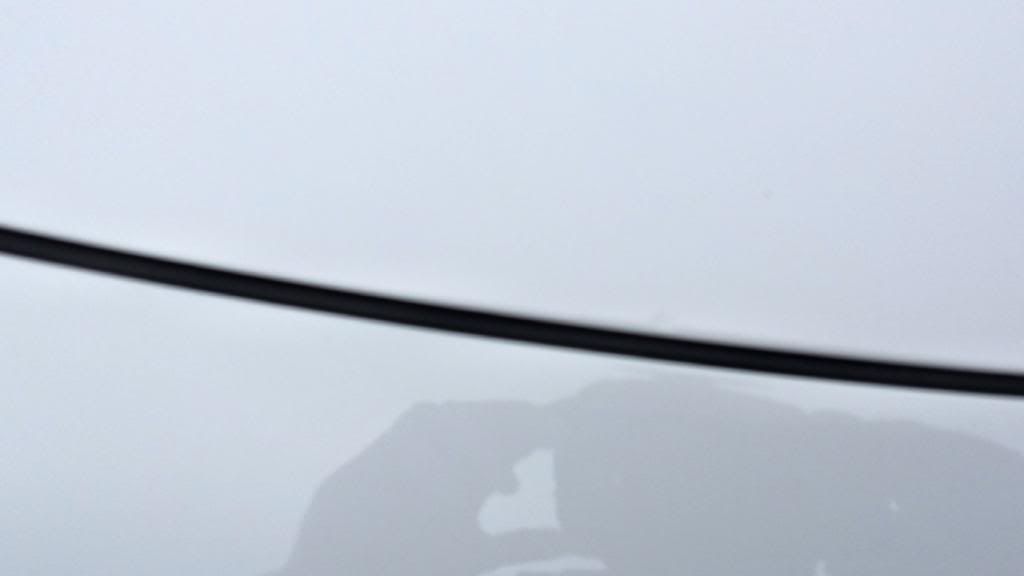 Overall I am pleased with the results. For about $50 CDN for one kit, can't expect much better. I tried my best to show in the pics how the chip now looks. You can notice it in person if you looked for it, but hopefully I got it before any more rust developed. I'll still have to keep an eye on it.
I have a little bit of chipping on the plastic bumper that I filled in with the paint pen by Hyundai. I wish now I had used this system instead as the results are better IMO.