Discussion Starter
·
#1
·
Driving home tonight, I heard a strange clunking noise as I made a left turn. I immediately pulled over into a layby wondering what it was.
Got out, looked under the car, walked around the car and saw a pully sitting against the kerb... could that be mine? Picked it up - it was warm - guess so.
Walked back up the road and found a belt and later found a sheared bolt (not bad in the dark)...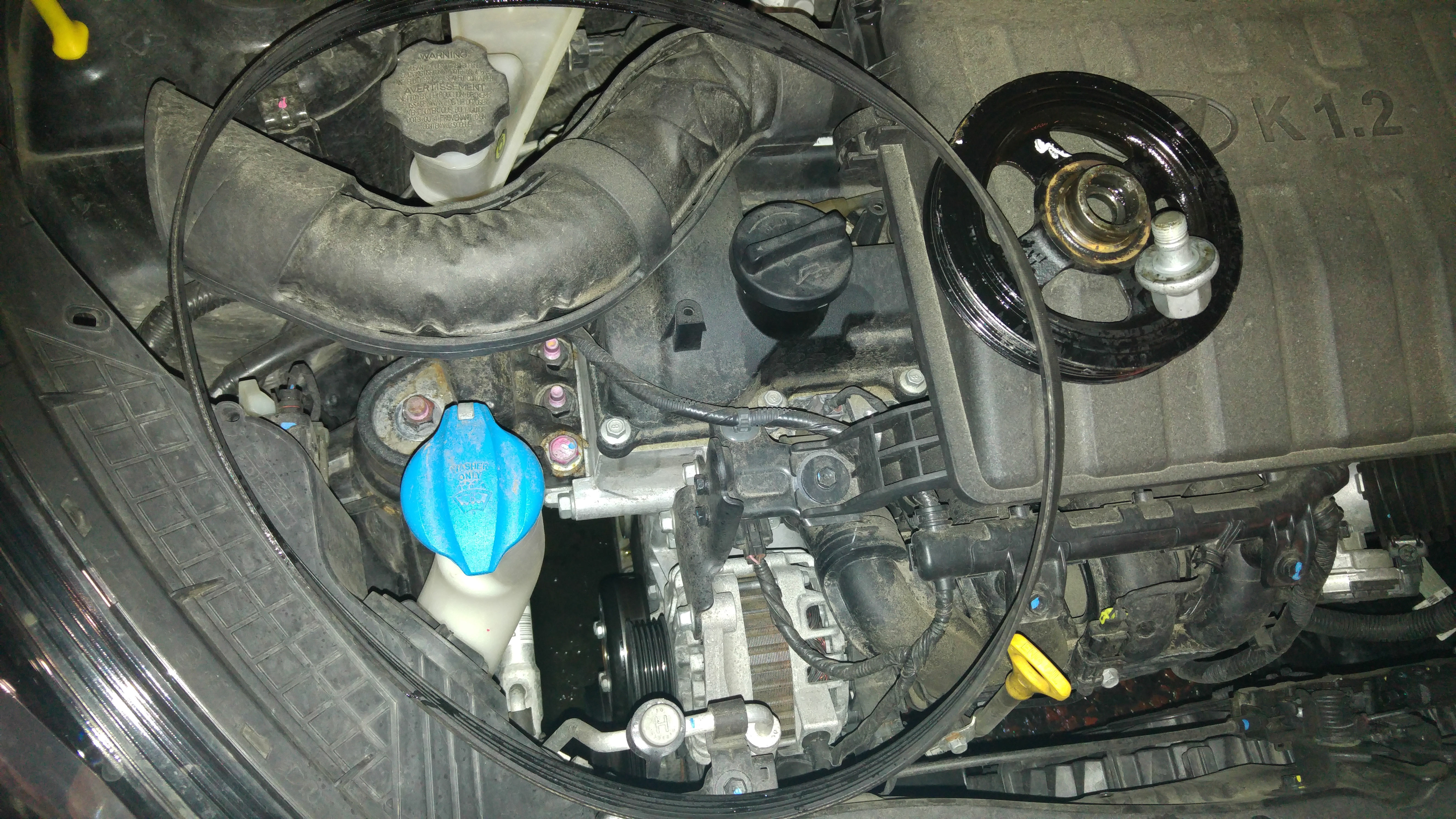 Wondering how this could have happened. The car is Oct 2014 - barely 2 years old, with 32000 miles. It was in for it's 3rd main service less than a month ago at a proper Hyundai dealer. Surely it would have been too soon to change the belts (which might be an explanation if the guy over tightened the bolt?)
I think the bolt sheared, then the big disk worked its way off and then the whole thing fell out.
Still - unpleasant to happen.
Going to call Hyundai in the morning - I just hope they agree to come pick the car up. I don't know if the 'accessory belt' just drives the alternator (which I could drive it), but if it drives the water pump/power steering then I don't think I should drive it.