Discussion Starter
·
#1
·
<div align='center'>

*This is rather lengthy, and contains a few pix which I have reduced greatly for ease of browsing*
So here it goes; I wrote a 55K report back in the day on my 2006 Sonata, so I figured I will update you guys on how she is doing now at approx. 90k miles. I am comparing her with my 2006 Nissan Maxima. Though comparing the two cars might seem foolish at first, (being that they're not in the same segment and are two very different cars) some of you might be surprised at some of what I will be writing here today.
<div align='center'>

First, I am sure all the boys had an erection with that thread title, expecting this topic to be a side to side lineup on a drag strip of the two. LOL In reality, I am just trying to compare the two in terms of longevity, reliability, and long term ownership (i.e. upkeep). Some of the reasons why it would be foolish to compare these two in performance are:
1. Stock for stock, the Maxima is about a half a second quicker
2. The Maxima comes from a long history of having the intention of being a sportier sedan
3. They are not in the same price segment
4. The VQ35 is top 10 best engine for more than a decade for a good reason
5. The Maxima here in question has about $2k worth of performance mods (Cattman Ypipe, Header, grounding kit, UAR pulleys and other minors, irrelevant to our discussion. Simply put, that added about 40 horses to the wheels dyno tested. While all this has happened, my Sonata was virtually kept stock as far as performance mods with the exception of aftermarket rotors and pads. So performance comparison here is moot.
<div align='center'>

With that set aside, these two cars
are both 4 door sedans, roughly the same size, roughly same size engine, and are both FWD. And despite the lower price segment, the noodle-like handling, lower HP rating, lower torque, the Sonata has surprised me in some ways...some performance wise, but more importantly reliability, and how it has held up thus far.

As a disclaimer, I will say that I both drive both of these cars equally as hard. I am not a race car driver but both cars are driven hard on a daily basis and definitely meet the rev limiter every now and then. I am comparing the two and would like to think that it should be a good basis of comparison being that
1. I change the oil every 6K with Royal Purple the day I have gotten them
2. Have done every maintenance required (i.e. ATF flush, Coolant, Air filter, etc)
3. Both have been treated with Seam Foam every 6K miles (1/3 in Fuel tank, 1/3 through air intake, and 1/3 in oil tank) = Sonata since 50K - Maxima since 10K
4. I wash them at the same time (for exterior discussion later)
5. They do the same itinerary i.e. hwy vs. in town - The Sonata has slightly less than 90k while the Maxima has 92, but for our discussion, it's appropriate
6. Routinely check everything on both cars and they get the same treatment.


<div align='center'>


<div align='center'>ENGINE


So, I know at 90K, an engine of a 21st century car shouldn't even budge; and that is precisely correct for both cars. And I tell you what, the Sonata pulls like the day I got it off the lot. The Sonata is not the quietest engine when cold, but on the highway, it is still smooth as the day I got it. I really see no visible wear on how much she pulls. This car's forte is really sedate daily driving. Having said that, I firmly still believe this car pulls harder and quicker from 2K-4k and it is from 4k to the rev limiter where I think it sort of wanders. That is where the VQ really crushes it. And I know I said this wasn't a performance comparison but I can't help but compare the two.
The VQ after 4K, leaves the Sonata behind. The HP difference b/t the two is actually not that much considering. But as we all know, HP means diddly squat when it comes to real world numbers. The stance, the shifts from 1 to 2 and 2 to 3, and the extra 30 horse power stock is visible on pavement.

<div align='center'>



That is precisely why many guys with stock 6th gen Max (AUTOMATIC) can reach 6.4ish easy. Trying to get good pull in a real world situation in the Sonata is challenging; the 1st gear is really sweet and is strong, but you can read a chapter in a book before it completes the shifts to 2nd. After that, you will have to keep the engine on boil as the 2nd gear seems to run out of steam. By the time you figure all this out, the Maxima is a car length or two ahead. On top of horsepower, the transmission, and the way it is geared on 1-3....these make sonata's 0-6 pretty close to a civic SI (which I really hate LOL). And I know you are all wondering what happens on the wide open road when the two line up. Stock, the Maxima will not do more than 145 (at least in my experience and with many other stock 6th-geners that I know. With enough pavement, I think the Sonata can do more (as one forum member here have done)....here is the problem though lol the Maxima will get to 145 much quicker than the Sonata...therefore it might have a bigger top end but requires an unrealistic amount of pavement to achieve it. Not sure if that makes sense to ya'll. This is where the Sonata shines, out in the open road, in 4th and you just mash it.
<div align='center'>



I am still rocking the Sumotumo HTR IIIZs on the Sonata, and it still grips. I bought them for 115 a piece from www.http://tirerack.com (I'll expect my endorsement check in the mail, TR, thank ya lol). We have no snow here so I will be wearing this "Maximum Summer Performance" tires till they run out of thread. The Maxima has 2 sets. I use the Goodyear F1 GS-2s when I want extra grip, but I just recently put the all Good Year F1 All Weather...much pricier than the GS-2, but they do work well in the rain (found that out last month
)

<div align='center'>




Both cars have not any engine work done on them, as far as repair. I have done the same amount of maintenance with all fluid replacements for both cars. So far, both care have had any engine hick ups nor any component of it. So, good job Sonata, and Maxima.

<div align='center'>EXTERIOR

So I will be brief with the exterior as many might find this a bit boring. I actually wasn't surprised on this one, but the Sonata does show more visible wear on the outside. Not so much the paint but parts of the exterior like the vinyl pieces along the door way, the wipers paint has completely faded on the driver's side, and some more visible paint chips on the out side as well compared to the Maxima.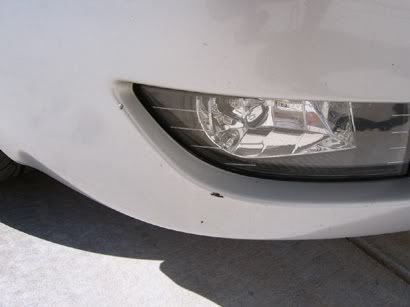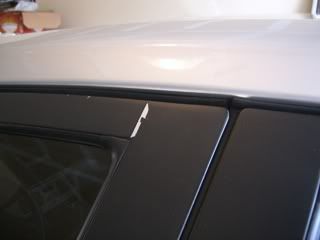 The overall exterior is, however, still good. I use Meguiars http://www.meguiars.com/ products religiously. I do a paint scrub twice a year and do wash and wax on a regular basis.
<div align='center'>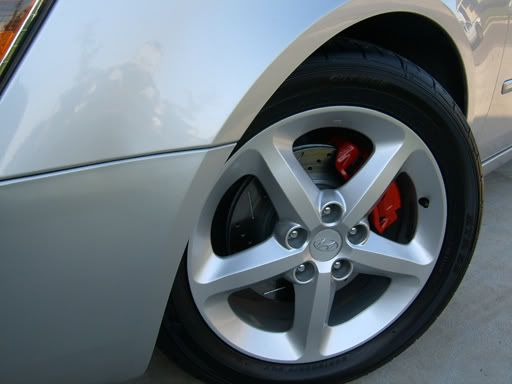 The Maxima's paint is really holding up and all the vinyl molding are still shiny as the day I got it. It does have minor ships in the front as it should with constant trip digits on back Texas roads. The exterior is holding up very well in terms of paint.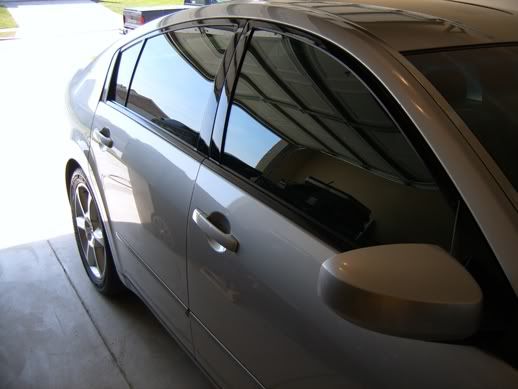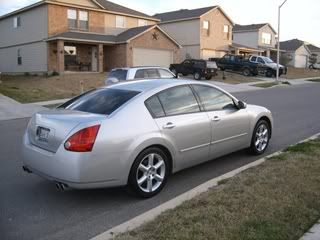 <div align='center'>INTERIOR

<div align='center'>




Ironically, the interior of the Sonata seems to hold up way stronger than the Maxima. Maybe it's not a fair comparison because the Maxima is a stripped SE so no leather unlike the fully loaded Sonata here in question. The stiching on the steering wheel on the maxima has faded, I have replaced the shift knob also due to stitching wear and tear. Though the interior of the Sonata is shaped like legos, it does hold up well and looks new like the day we got it. The carbon fiber and the plastic material are also very easy to clean. Both interior are gray, however, the Sonata's carpet on the floor seems to be more vibrant, the Maxima's looks pretty hedious right now. That is why I am planning to change the interior all black when I switch the cloth to leather. The Sonata's fit and finish inside seems more...precise. Less rattles than the Maxima while the cabin is slightly quitter on the highway (not sure if this is a positive for some of you). The VQ sound is pretty sweet, especially with proper tuning and exhaust.

*And So I just noticed I am only allowed to post so many pictures, LOL* So I will continue with the other pictures sadly
<div align='center'>MAINTENANCE


So this is most likely everyone's favorite part of this thread, simply because here is where I love the Sonata and completely hate the Maxima. The Maxima has literally broke the bank so to speak. It is fairly expensive to maintain. I keep every receipt on every single work done on both cars (as little as tire rotation to as big as brake change). If you look at the Maxima's stack, it is way thicker than that of the Sonata. I wish I could write all what I have done to the Sonata, but there is simply none!!

Other than oil change, tensioner (under warranty), brake rotors and pads, and battery change once, that is about it! I still have the same headlights after 90k! The reliability of this car as been undeniably superb. You wake up, turn it on, and go, go thousands of miles and it just does it job and it does it well. Even feels stronger than the Maxima when you're inside. When the doors shut, it feels heavier and seems to have more material in the middle. Still have the same stock shocks and springs which I probably would love to replace with KYB gr2 like I have the Max, but since they're still good, why change them?? Here is the list of things (or headaches) I have had with the maxima:

1. Struts /shocks / strut mounts all broken (500 total all around, I just changed to KYB and progress springs)
2. Wheel bearing (yes wheel bearing, the entire hub and all) - Good 500 bones _ that's just one side, thank you very much.
3. Motor mounts (under warranty)
4. Gusset clamps (under warranty)
5. Precat 1 (under warranty)

This is excluding wear and tear parts like tires, batteries (Changed twice), headlights (both went out already and it takes a full garage and a rocket scientist literally to change it, not joking either).

All in all, the reliability of the Max (excluding the engine) has been pretty mediocre. You have to also understand that their warranty is only 60k powertrain, therefore alot of repairs (which I have not put them all on here) has been out of my pocket. I am a member on a very popular Maxima forum and alot of people on there are having issues with their transmissions (x-ing fingers).
The warranty on the Sonata is still up for about 10K but the way things have been going (knock on wood) I suspect this car should be very reliable for the next couple of years without any hickups.

<div align='center'>SUMMARY

So to sum it up, the Sonata has been a better car when it comes reliability. What I have deduced is that when I talk or hear someone talk about 4G Sonatas and up, it goes something like this: the skeptics and those who hate on it are almost always people who have never driven/owned/ or even have any experience one, and then those who say they're pretty good cars, are usually owners.
This does not mean that I love this car lol Actually with the noodle-like handling, the body rolls, the squats, the dips, the lazy transmission, the weird computer set for its gearing...the car is very annoying if you have driven other cars that handle well.

The major points it gets is that:

1. It looks like a car that cost way more than what I paid for
2. It's reliable with an unbelievable 100k warranty, it's been problem free for me thus far (this could be just mine though, I am not claiming anything in general)
3. It's SURPRISINGLY fast on the straights
4. It uses lowest octane without any problems (the Max requires highest....I didn't say optional, I said "required")
5. It costs less than the Max
6. It costs less than the Max
7. It costs less than the Max (ok made sure I got that out of the way)

The Major points the Max gets:

1. The VQ35 is really a great engine, it's more sophisticated, the compression, the gearing and the transmission is just better. It is very easy to tune and aftermarket parts for performance mods are abundant - Stillen, Cattman, Racingline etc...all have many parts dedicated to the specific car.
2. The car has a huge presence on the road, better stance, and just to me looks sportier and has more sophisticated lines
3. More comfortable on the road yet, feels like a sports sedan when you sit in it. The seats hug you nicely and you feel planted.
4. Has a higher resale value

As you can see, most of the +s on the Max are related to its performance and engine. But is the slight performance edge make it worth it the extra money versus the Sonata? That is the Question.